What Wind Deflectors Are And How They Are Used?
Different wind deflectors are available for trucks than for trailers. What does a wind diverter do? When you tow a fifth wheel or trailer, the wind blows from the front to the back of your truck. Drag is caused by wind hitting the front of the vehicle you are towing. It can slow you down, even though you might not feel it unless you have a strong headwind.
Truck wind deflectors help the wind flow above the trailer. Similar to trailer wind deflectors, they are located in the front near the roof of the fifth wheel or trailer. These deflect the wind away from the front and direct it towards the sides and top. These are great for wind resistance and work well.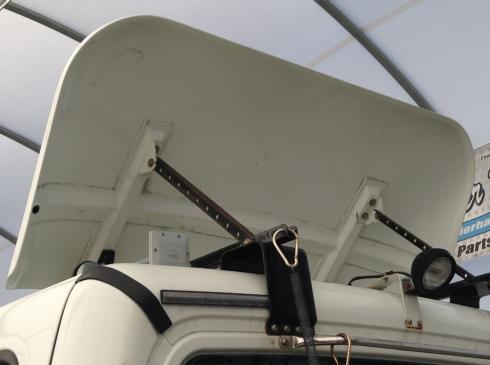 Image Source: Google
These are just a few of the benefits of wind deflectors on trucks. These same benefits are also available for trailer wind deflectors. A wind reflector will help reduce drag when towing a fifth wheel or trailer. This will not only make your vehicle more efficient, but it will also make it faster.
You can keep bugs and other debris off your trailer's front. They can prevent wind from getting stuck in your truck's bed, which will reduce wear and tear and improve the ride. These can be mounted on top of the truck, or the back for trucks with shells.
There are many types of wind deflectors available for trucks as well as for trailers. There are some important things to remember when you're considering purchasing one for your truck or trailer.
You need one that is wide enough to fit across your vehicle's trailer. A truck wind deflector should be easily adjustable if you need to change the trailer that you are towing. A fifth wheel and a trailer are two different things. You will need a wind deflector that can be adjusted for each.